Published by john on October 11, 2013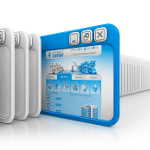 Whether you are looking for a full e-commerce solution for your business, complete with online shopping cart and shopping portal integration, or just a small website for your local business, we can help.
At Knightdale Computer Repair, we can provide an attractive completely custom built website, which is optimized to improve your rankings in search engines. We will incorporate best practices when developing your website, including responsive designs, custom website graphics, and help with logo development and branding.
For more information on our website services or to see some examples of our work, call us today @919.295.0879.
Work Locally and Receive Free Ongoing Support
We work with several local graphic designers and will continue to provide support after your website has been built and launched. We are only just a phone call or email away. For those in the Raleigh area, we can provide on-site support and training to show you how to make text and image changes to your website. Otherwise, remote training sessions are available.
Grow Your Business and Reach More Customers
Having an online presence is more important then ever today and with an increasingly large number of your customers using Mobile devices, like iPhones and Android Smart Phones, having a website that works well on all devices is essential.
Multiple Website Packages Available, Including A Low Cost Introductory Option!
At Knightdale Computer Repair, we will provide you will several options for creating a new website for your business or family, with several very cost effective introductory website packages. For those that already have a website, we can provide updates or help transition your website to a Content Management System(CMS,) so you can easily login and make most changes to your website.
Please call us @919.295.0879 or Contact Us Online today to request more information about our web design, see some examples of our work, or get a free quote on developing your website!
Some Online Website Services We Offer Include:
Custom Built Websites: 100% custom graphics, logo design, and development is available.
Local Support and Staff: All of your work will be preformed locally. We do not outsource our work to budget developers, but still are able to offer competitive pricing
Mobile and Responsive Web Designs: We can provide a single website design that looks and works well on all devices(including mobile phones)
eCommerce Solutions: We have experience with a number of Shopping Cart Platforms, including Magento, ZenCart, OpenCart, and More
Content Management Systems: Experience with most Content Management Systems, including WordPress, Joomla, and Drupal.
Custom Database Development: We have developed several comprehensive database driven website systems, in addition to plugins for many popular CMSes, like Magento and WordPress
Low Cost Introductory Websites: Several Low Cost Introductory Website Packages are available
Support and Maintenance Plans: If you have an existing website, we can provide updates and fixes as needed
Other Commercial Services: We provider other services, such as website and email hosting, so will be here every step of the way as your business grows
Reliable Remote Service: Most of our clients are local to the Raleigh and Wake Country Area, but we work with companies all over the United States and provide reliable off-site website services.
To learn more about our website development process, including seeing some examples of websites we have done, please contact us today!