Published by John on December 24, 2018 Under

Foo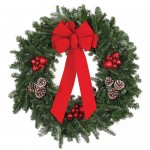 While I do a lot of work all around the Triangle, I've lived in Knightdale since 2009 and operated my business, Knightdale Computer Repair, since I moved here. In that time, there have been some changes to Knightdale and one of the biggest and, in my opinion, neatest changes is the addition of the Knightdale Station park.
Knightdale Station includes a playground, several trails, the Ashley Wilder Dog Park, named for the former mayor and owner of the land used to build the park, the YMCA pool, and a neat covered meeting place. The Town of Knightdale has been doing a lot of work on the park since it was built and I believe is almost finished with the addition of an outdoor stage/theater.
This year, we attended the Christmas tree lighting, which was at the park. A number of the local businesses and other organizations setup stands with some great food, discounts, and other goodies, as well as provided other resources to make the event happen. One of the local church bands played a nice set and a local singer preformed some classic and original music. The mayor, James Roberson, was also there and gave a short speech. For the kids, there were train rides around the park and Mrs. Claus was there too!
All in all, it was a fun event and neat to see the town make an effort to get people together for the holiday's. I am looking forward to the New Year and wanted to wish everyone a Merry Christmas and a Happy New Year.
No Comments

|