Published by john on April 7, 2012 Under Blog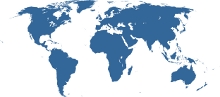 I have lived in Knightdale for several years now, as well as most other parts of wake county, and I have found it to be a very convenient place to live. It is far enough from Raleigh that I don't have to worry about city life too much, but close enough that I can be in most parts of Raleigh in around 20 to 30 minutes, as well as Cary or even Apex. Over the past 10 years or so, Knightdale has really grown up too and there are a lot of shops and places to eat there!
Of course, when I tell a client that lives in Raleigh where I live, they often think it is a lot further out. Many of my business clients, as well as a lot of residential clients, will even offer to drop their computer off or meet somewhere closer with their laptop for a consultation. This is understandable, because I used to think the same thing.
Now, I hardly blink an eye at driving into Raleigh and do so on a regular basis to pick or drop off computers. I can take Poole Road and be downtown in only a couple minutes, or hop on 440, 40, 540, or 264 and get basically anywhere in the triangle area pretty quickly. However, for many, Knightdale seems like it is an out-of-state road trip.
A Change of Perspective
I actually used to feel the same way, having grown up in Raleigh and Cary, feeling that Knightdale was really far away from home!
Back then, a trip to Knightdale or Wendell felt like a massive undertaking. I remember I did a bit of work out in Wendell for a few weeks and it felt like an incredibly long commute.
The same goes for the old gas station that is on the side of Poole Road, after you pass Lee's Grocery. Before it closed many years ago, I would drive by it and stopped on occasion at the grill they had there. However, I always felt like I was really out in the country, even though now I don't even bat an eye at the same trip down Poole Road into Raleigh, making it several times a week.
We would often stop at the strip mall in Zebulon as well, there is a Bojangles and McDonalds there now, returning from seeing my Grandfather and this also felt like we were still a long way from home!
However, now I hardly even think about the commute into downtown.
I guess a big part of that comes from having lived in most parts of Wake, as well as Harnett and Johnston country. I moved around a bit when I was younger, living outside city limits in Apex, as well as in the town of Angier, which is right outside Fuquay Varina.
As an aside, living in Angier was a pretty long haul, as I was working in Raleigh at the time and it ended up taking around 45 minutes to get into town, but I digress.
I guess the point of the ramble is that I really enjoy living in Knightdale. It puts me in a fairly convenient place to almost all parts of the triangle, even Chapel Hill and Durham, while only 15 or so minutes from Raleigh or Clayton. At the end of the day, even though many folks think it is probably a lot further from town that it is!
No Comments

|